– PRE-CRUISE ITINERARY –
June 24th
Join us at Hyatt House Seattle/Downtown at the feet of the Space Needle for a pre-cruise get together! This hotel will give us all time and a nice space to unwind, from air or car travel before the cruise, gather our things, and enjoy one another before we get on the boat the next day. The hotel has a great rooftop terrace looking west towards the Olympic Range and Seattle's gorgeous summer sunsets. We have been given the green light to paint on the terrace! We should have some pretty awesome swag to share with you at the hotel as well. 🙂

– CRUISE ITINERARY – June 25 – July 2–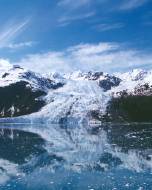 Day 1 Seattle Washington
Saturday, June 25 at 4:00pm


Day 2 At Sea
Sunday, June 26


Day 3 Juneau, Alaska 
Monday, June 27 • 11:00 am to 10:00 pm
In 1880, it was slow going for Joe Juneau and Richard Harris as they searched for gold with the help of Native guides. After climbing mountains, forging streams and facing countless difficulties, they found nuggets "as large as beans." Today Juneau is famous not only for gold and government but also for its breathtakingly beautiful glaciers and stunning views of both water and mountains.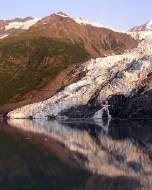 Day 4 Skagway, Alaska 
Tuesday, June 28 • 8:00 am to 10:15 pm
Skagway: Skagway was the gateway to the gold fields for the thousands who flocked to Alaska and the Yukon with the hope of striking it rich. Skagway may have boasted the shortest route to the Klondike, but it wasn't the easiest. 
Day 5 Glacier Bay National Park, Alaska (Scenic Cruising)
Wednesday, June 29 • 6:00am-3:00 pm
Take in the awe-inspiring scenery as you enjoy an unforgettable day of sailing through this dazzling park, where you'll glide along emerald waters and past calving icebergs, and can breathe in the crisp, fresh air to your heart's content. – Princess Cruises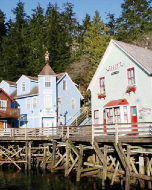 Day 6 Ketchikan, Alaska 
Thursday, June 30 • 7:00 am to 1:00 pm
Ketchikan is known as Alaska's "First City" because it's the first major community travelers come to as they journey north. Located on an island, Ketchikan began life as an Indian fishing camp. The name Ketchikan comes from a Tlingit phrase that means "eagle with spread-out wings," a reference to a waterfall near town.
Day 7 Victoria, British Columbia
Friday, July 1 • 7:00 pm to Midnight
Day 8 Seattle, Washington
Saturday, July 2 • Arrive at dock 7:00 am
(Possible Celebration Gathering & Award Ceremony this evening in Seattle, location and time TBA)
– POST-CRUISE ITINERARY –

July 3
Join us again at Hyatt House Seattle/Downtown upon our return to Seattle. This will also be a great home-base to enjoy our final time together, share work we created on our Alaska adventure, and prepare for our final legs home.
July 4
Goodbye! 😀 Until next time.